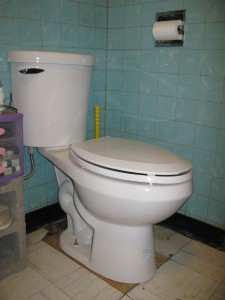 (the bathroom is still a work in progress, so please don't judge the crummy floor, the cheezy plastic tile on the wall, or my hair-and-makeup box on a cinder block)
I had no idea Jacuzzi was a brand. I thought it was like the technical term for a deep, fizzy bathtub. Apparently, they make everything you might install in a bathroom – including toilets.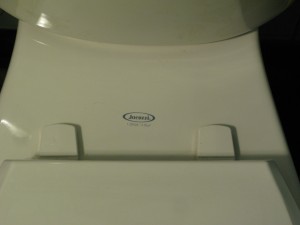 Well, I guess you learn something every day.