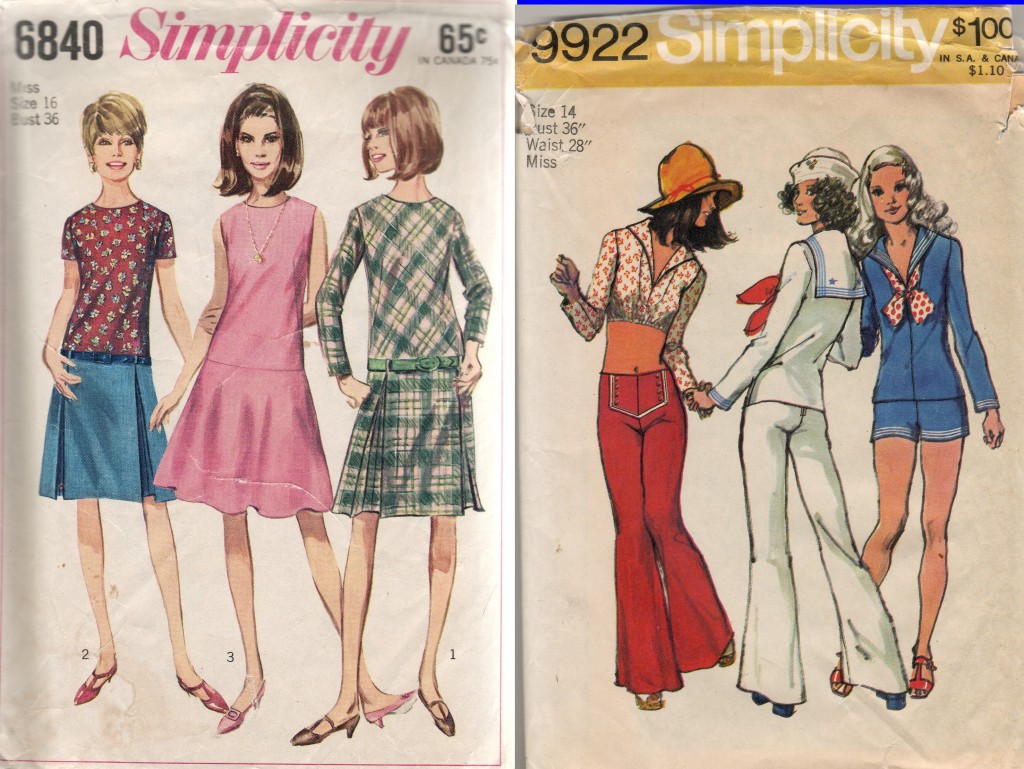 For a lark, I am creating a dress based on a mashup of these two patterns. I am using the View 3 skirt from the 1966 Simplicity 6840 and the full-length middy tunic from the 1974 Simplicity 9922. I measured the pattern pieces against one another and they are the same at the hip, so there is no reason this won't work.
It'll be a short-sleeved dress for summer use, navy blue, white collar, red piping. There will be a line of piping at the join of bodice and skirt, as well. I will wear it with red shoes, naturally.


I have used the middy pattern for a maternity top, adding in a sort of a-line flare below the bust. It served me well in that capacity last year, but now, I can move on to something a little less Princess Diana Circa 1982.


I've used the 6840 pattern a few times, most notably my Minnie Mouse polkadot dress and my Odoru 11 dress (inspired by the stage costumes from a Hello!Project subgroup)